Back of 1935 Three Arch Bay postcard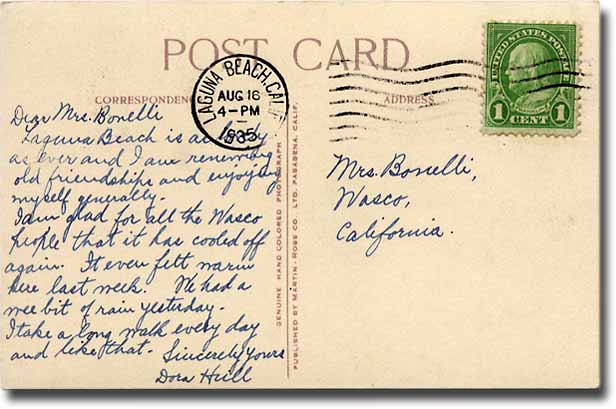 The back of the 1935 Three Arch Bay postcard
"Dear Mrs. Bonelli
Laguna Beach is as lovely as ever and I am remembering old friendships and enjoying myself generally.

I am glad for all the Wasco people that it has cooled off again. It even felt warm here last week. We had a wee bit of rain yesterday.

I take a long walk everyday and like that.
Sincerely Yours,
Dora Hill"