Above the Bay!
All photos by Craig Miller
©2004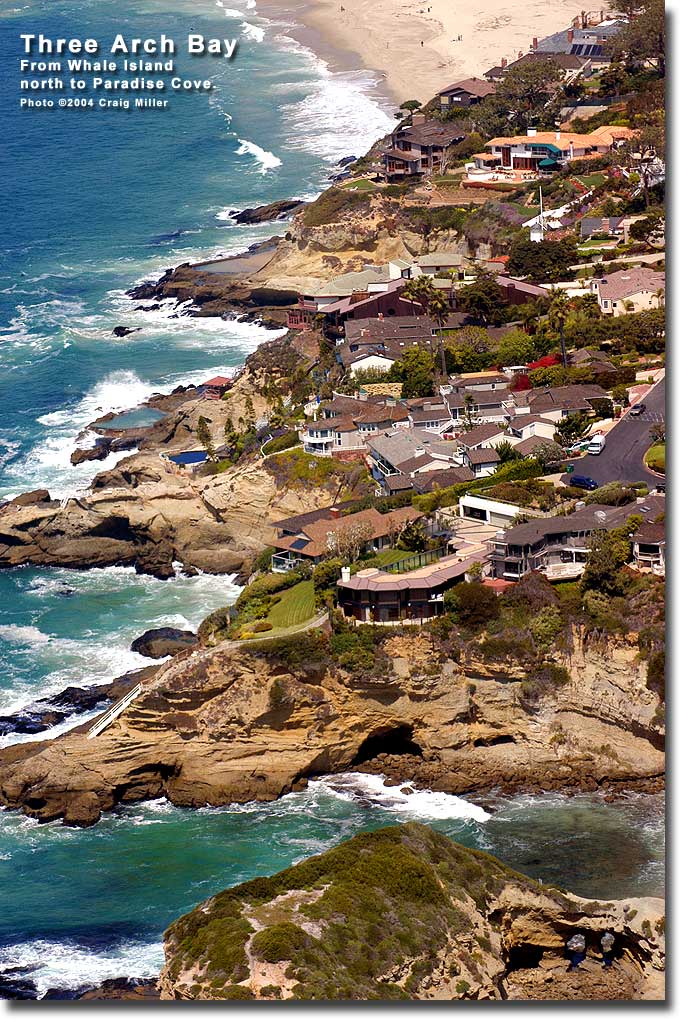 A fabulous look at Three Arch Bay along North La Senda. The eye can trace along the rocky bluffs from the arches of Whale Island in the lower right up and across Shell Cove to Rogers Point, then further north to Picture Bay with the top of the Edward Griffith Lighthouse peeking above the surrounding homes, continuing on to the large man-made pool at the entrance to the spectacular sea-tunnel (here hidden by cliffs), before finally spilling onto the beach at Paradise Cove.
I have snorkeled this entire stretch many times over 35 years, and for those who haven't had the pleasure, all I can say is that the undersea wonderland is truly a match for the beauty above. Paradise indeed. Thanks for jogging such wonderful memories Craig. Hmm..now where's my wetsuit..?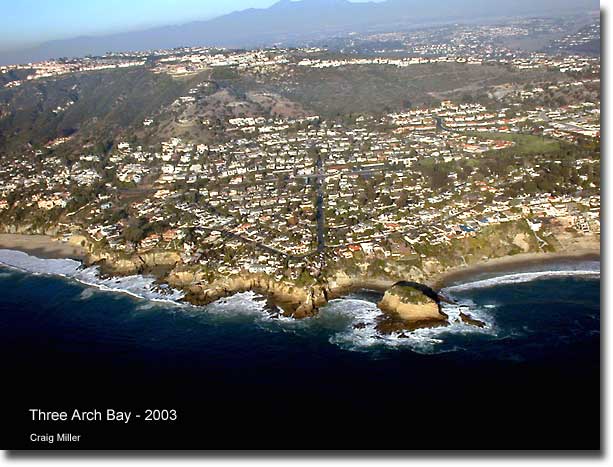 Three Arch Bay in the butter-yellow light of late afternoon - Good enough to eat!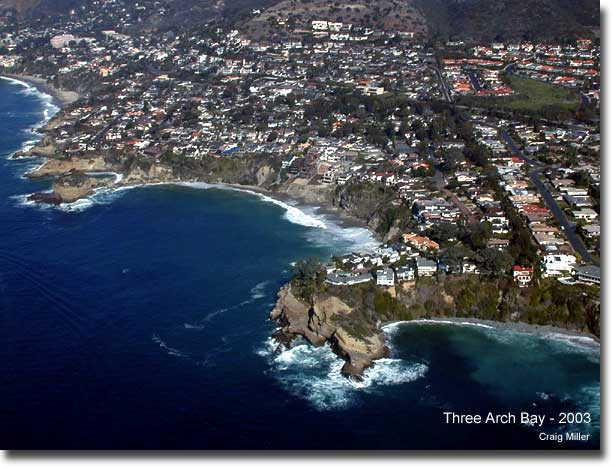 High tide!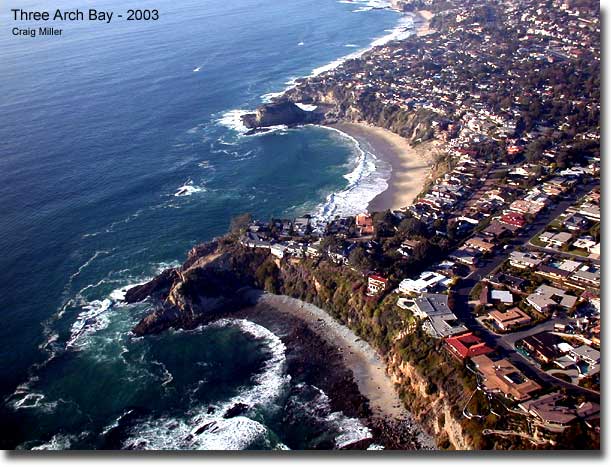 Three Arch Bay looking North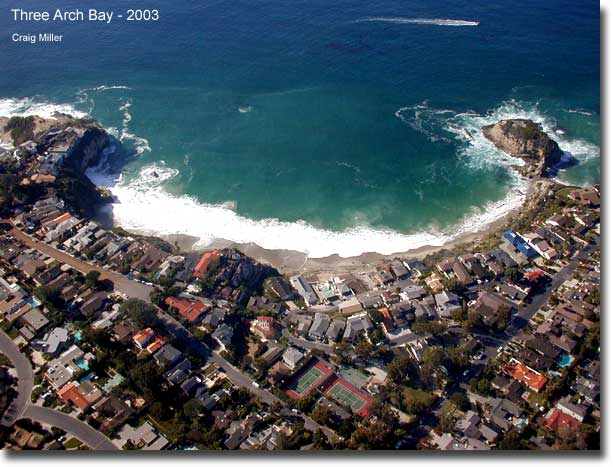 Three Arch Bay from a Seagull's viewpoint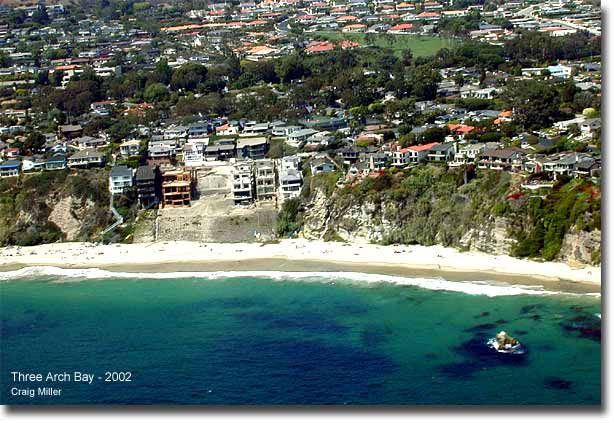 Aerial View of the southern end Three Arch Bay 2002


---
© 1986 - 2010 Steve Turnbull
last updated September 24, 2023